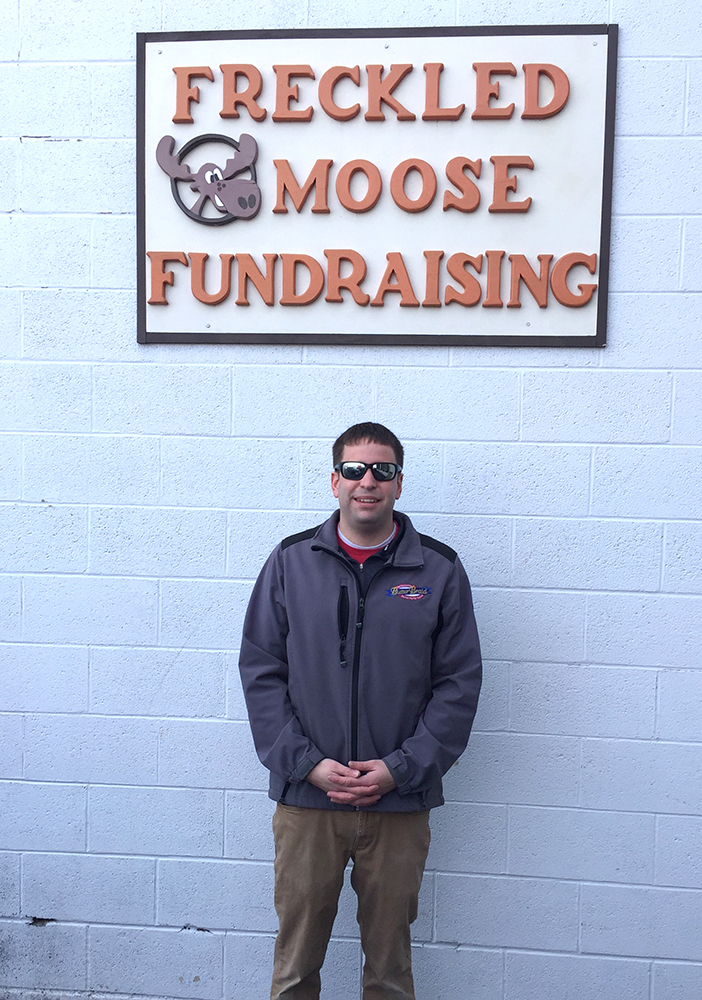 Freckled Moose Fundraising has been serving Central Pennsylvania since 2002. For almost two decades, we've devoted ourselves to helping local groups raise money for different activities, charities, and other causes with our fundraising programs. We have recently added a new product line of granola bites called Latitude 40 Snacks. We think groups and supporters will love them as much as they love our other delicious products, like the Butter Braid® Pastries and Joyful Traditions Cake Rolls. These great products are sold by organizations throughout Pennsylvania who are in need of raising funds. Look for them in a fundraiser near you! Especially around the holidays since it is our busiest time of year.
Freckled Moose Fundraising is a family-run business based in Cumberland County, Pennsylvania. Drew Hagerich (owner) and Ellen Hagerich (wife) both graduated from Shippensburg University with teaching degrees. They welcomed a new baby boy, Henry, into the family in Spring 2021. Drew and Ellen are joined in the business by Drew's parents, Don and Pam. Each member of the Hagerich family is involved in various aspects of the business, from setting up fundraisers to delivering products. The family behind Freckled Moose Fundraising loves working together every day to help support their local communities.
Our Company Mission is to help others raise funds by selling delicious products and providing superior service in all ways possible to help you achieve your fundraising goals. Start selling with Freckled Moose Fundraising today!
---
For more information about our fundraising programs and products, please view these resources: